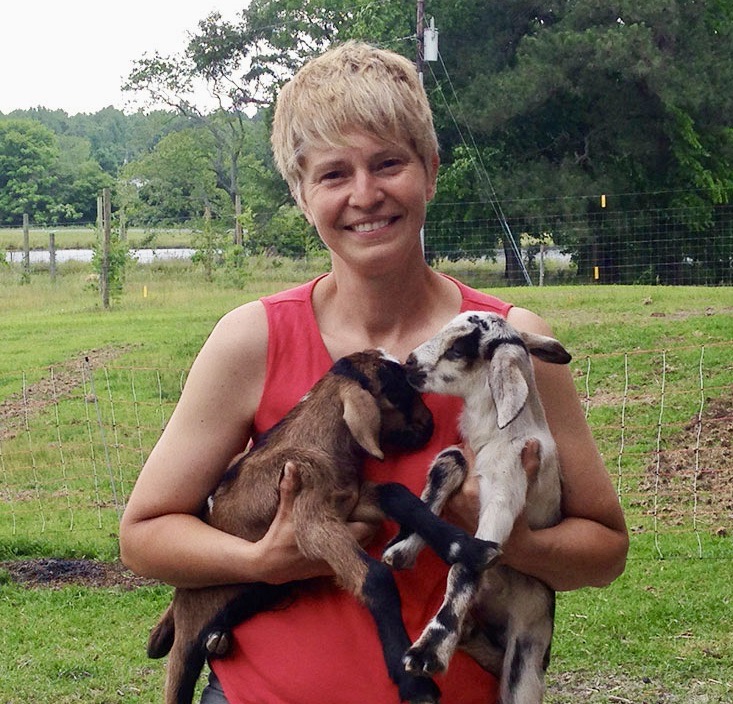 I am a writer who farms, a farmer who draws, and an artist who self-publishes children's books. I pay close attention to word choice, grammar, and punctuation. Font styles and page layouts are my favorite design elements, because how the words look on the page influences their rhythm and and emphasizes their meaning. I insist on doing things the hard way, like taking three years to learn how to illustrate my books, because I have no formal training in drawing or painting. In my spare time, I commune with goats, cows, pigs, horses and sheep.
My 'official' author description is:
Evelyn Wool spent numerous childhood family vacations on a real working farm. When her own children were grown, Evelyn began to reminisce about the smell of hay and horses, the sight of cows marching into the barn, and the taste of slurping juicy peaches right off the tree.
In 2014, Evelyn and her husband, Robert, moved from Connecticut to North Carolina to start their very own farm where are learning how to round up cows, out-smart goats, chase chickens, save pigs from drowning, and much more.
Evelyn writes about their fun-filled adventures on the farm's website: TheWoolFamilyFarm.com.