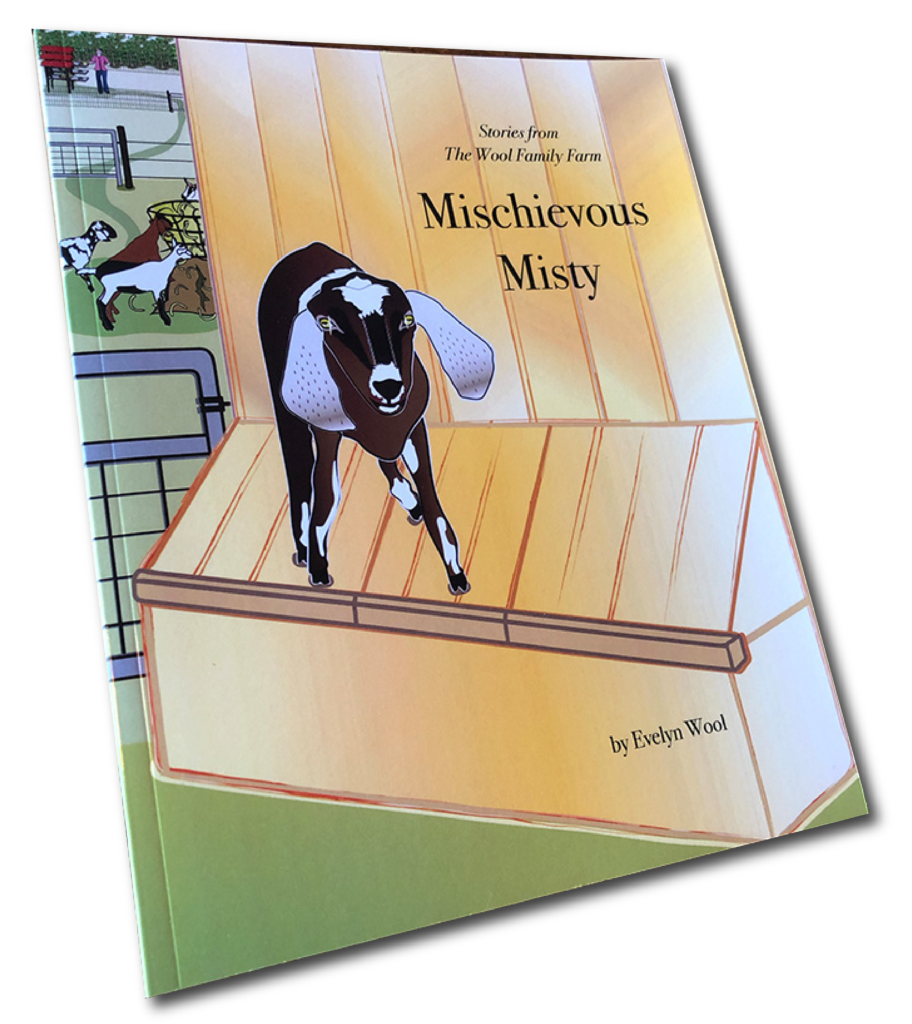 "Gram knew that raising dairy goats would be a lot of work…She had no idea just how precocious they could be…especially Misty."

––Evelyn Wool (aka Gram)
---
---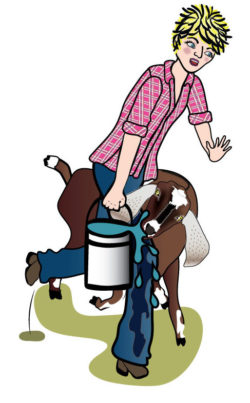 When Gram carries a water bucket through The Meadow, Misty rushes to see what's inside and spills water all over Gram.
---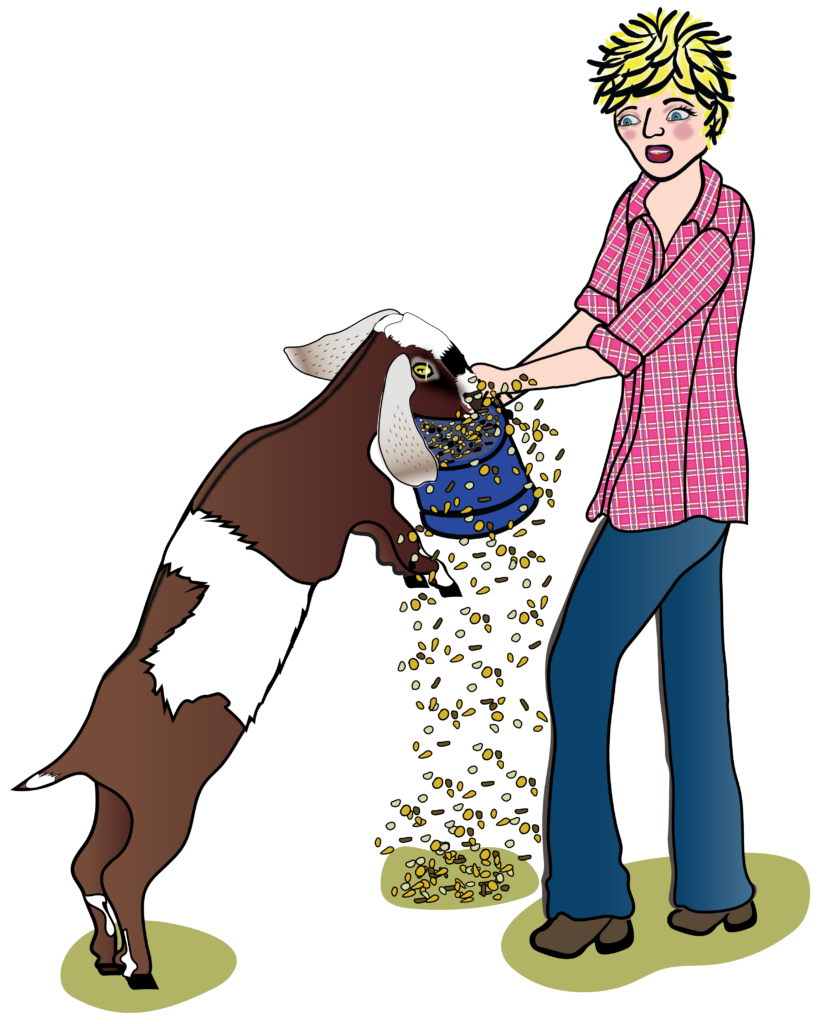 When Gram tries to pour feed into the trough, Misty sticks her head in the pail and spills grain all over the ground.
---
"No, no, no, Misty," Gram said. "Don't jump!"
---
Find out what happens next in this true and "absolutely delightful" story of the mischievous little dairy goat on Gram's farm.
Perfect for homeschoolers and kids of all ages
More than a richly illustrated picture storybook, Mischievous Misty immerses your child in the heart-warming world of dairy goats.
Study Dairy Goats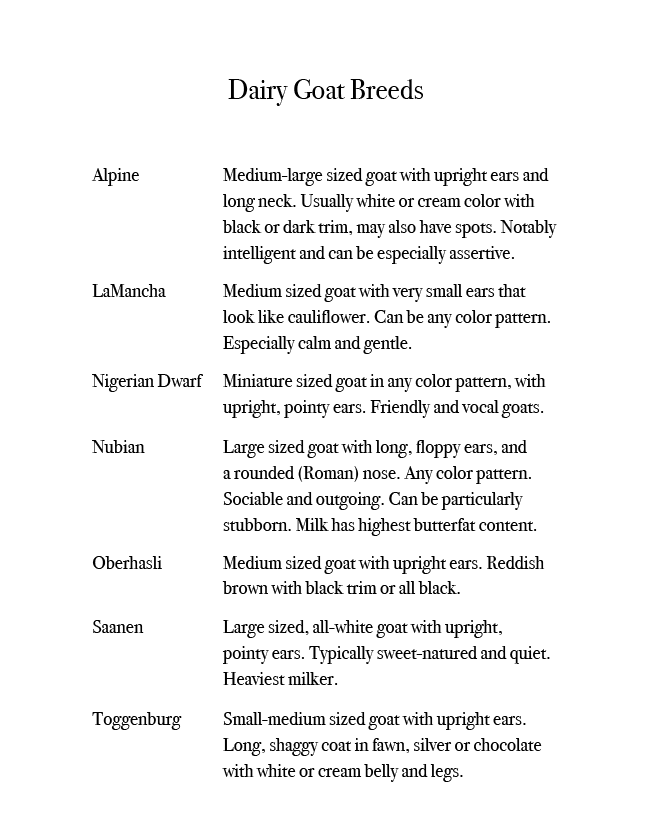 ---
See Where Misty Lives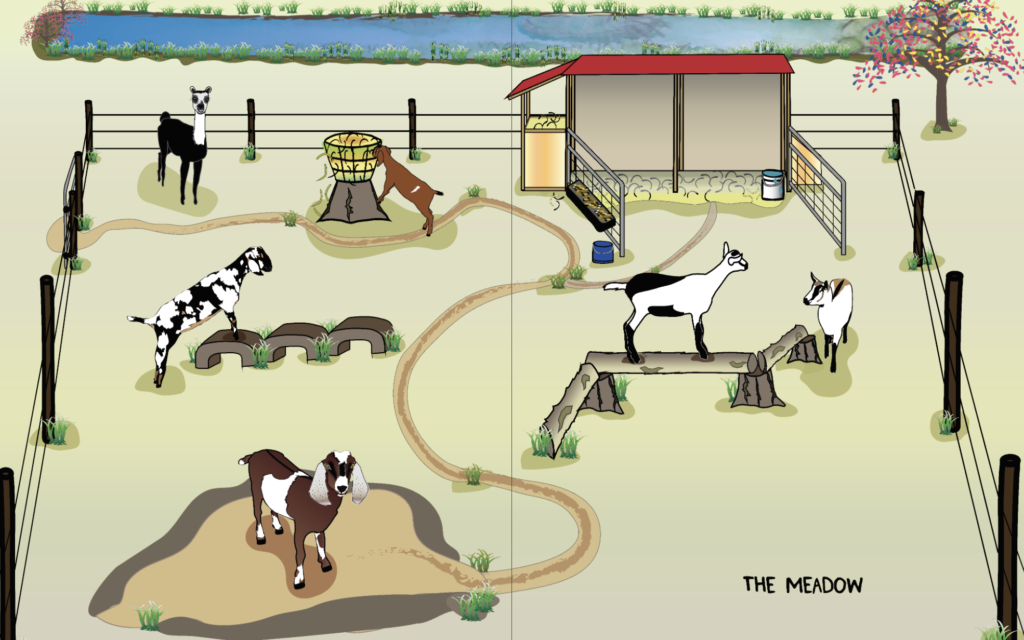 Reinforce Vocabulary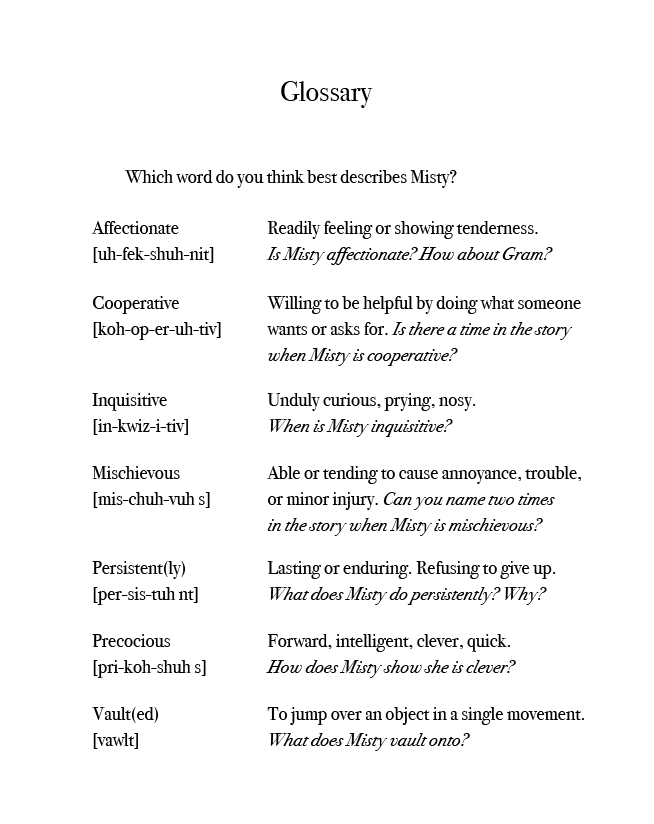 ---
Meet the Real Misty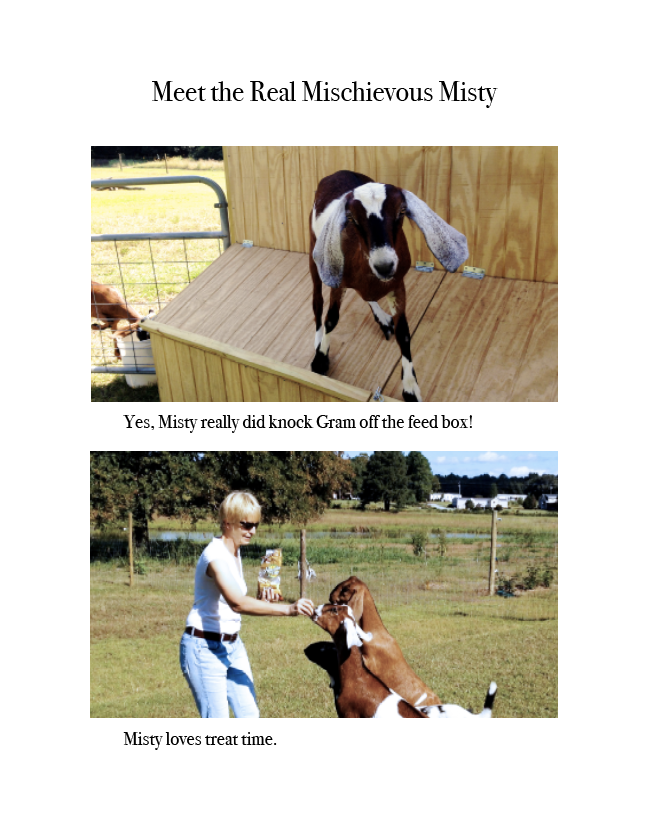 Create a Music Lesson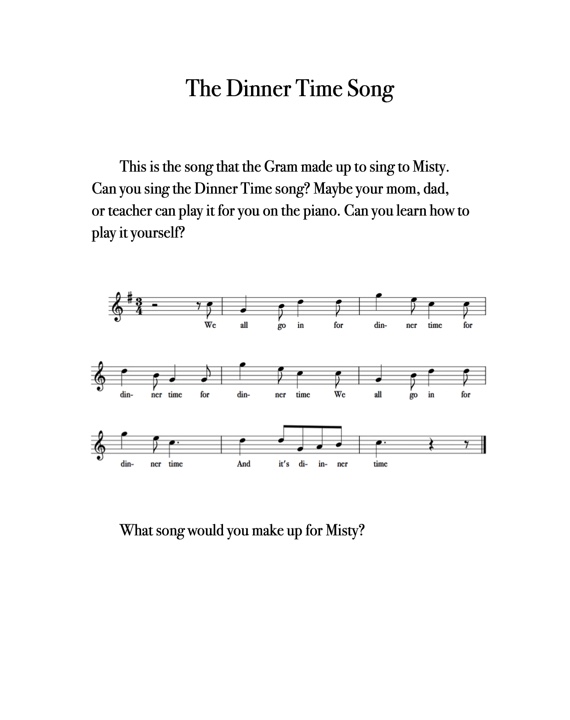 ---
Visit Gram's Farm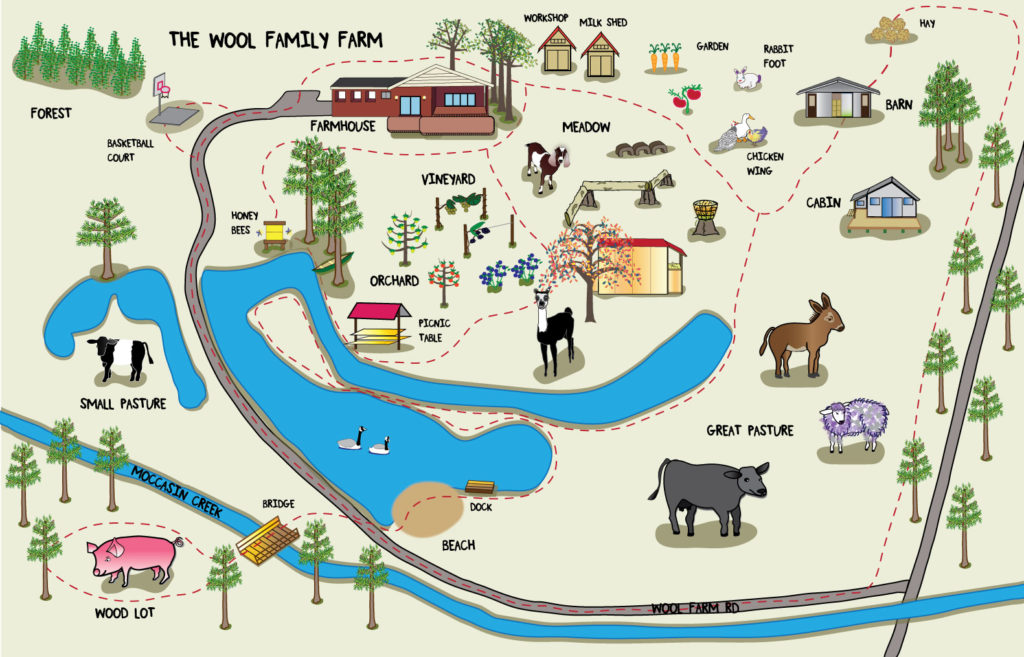 ---
Mischievous Misty is a story that your child will read over and over
"I really loved the book, because I learned it's okay when you make mistakes and make messes, like Misty did!"
––Harper C., age 7 (Maryland)
"I can't wait to read about what kind of trouble Misty gets into next time."
––Jonah K., age 8 (New York)
Mischievous Misty is a real dairy goat on the author's real farm—The Wool Family Farm—home to chickens, cows, donkeys, ducks, guinea fowl, pigs, sheep, and of course, goats. New to farming, Evelyn Wool and her family turned their world upside-down to try their hand at living off the land, discovering the joys and pitfalls of working with farm animals along the way. The adventures have just begun!
---
Get Your Mischievous Misty Today!
---