What starts out as a visit to Gram's house, turns into a big day on the farm for Eve. Come along for the ride as Gram, Eve, and Penny, the farm dog, zoom around exploring the flora and meeting the animals. There are curly-haired pigs, a mama cow and her calf, giant horses, wooly sheep, furry donkeys, clucking chickens, a tall llama, curious goats, and even Mischievous Misty, the most curious goat of all.
Find out what happens when Eve doesn't want her fun-filled day to end in this true and delightful story from The Wool Family Farm for children ages three to nine.
Gram and Eve and Penny drive through the woods until the path is blocked by a fallen tree. On the way back, Eve sniffs strange plants growing along the creek, but tosses them overboard until she finds a ginger lily.
Eve giggles and Penny barks as they encounter smooth pigs and curly pigs, mama cows, and baby cows. Eve giggles and Penny barks when horses, sheep, and donkeys come over to greet them. Eve giggles and Penny barks when it's time to feed the chickens and goats.
But when it's time to go in, Eve wants to keep riding. Maybe they should've quit while they were ahead.
For Kids of All Ages
Parents and children alike will enjoy reading – and re-reading – this heart-warming story.
---
Attention Homeschoolers
Whether you read to your child or your child reads to you, Eve's Big Day will support your child's big day of science, math, geography, grammar, vocabulary, and reading lessons.
---
What the readers are saying
"I loved [. . .] the animals like the dog, the goats, and the horses."

–Jane B. age 3 (Connecticut)
"I love it when Gram, Eve, and Penny get stuck in the mud. It seems like they're all having so much fun exploring the farm."

–Lucas K. age 9 (New York)
"I think it's special that Eve got to spend a whole day on the farm with her Grammy."

–Ella T. age 7 (Texas)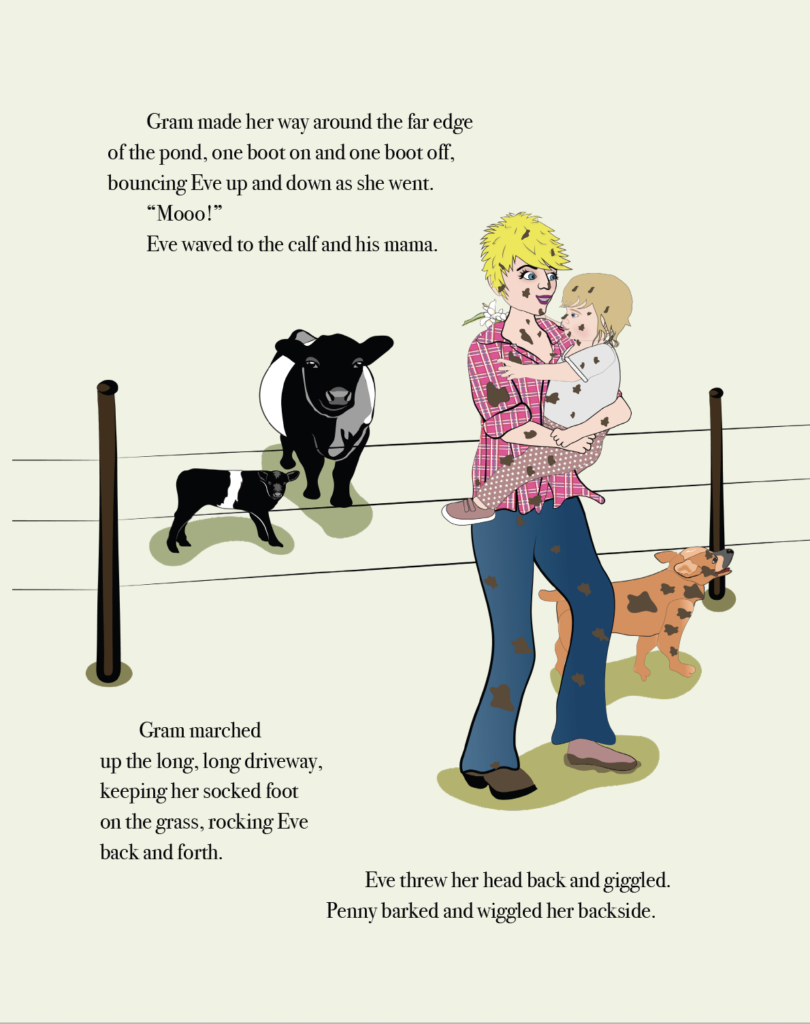 The Kid Zone: Where Fun Meets Education
What better way to further enhance your child's learning than through playing games? The Kid Zone has tons of fun word games and puzzles that draw on the activities and behaviors of Misty, Gram, and all the animals on Gram's farm.
---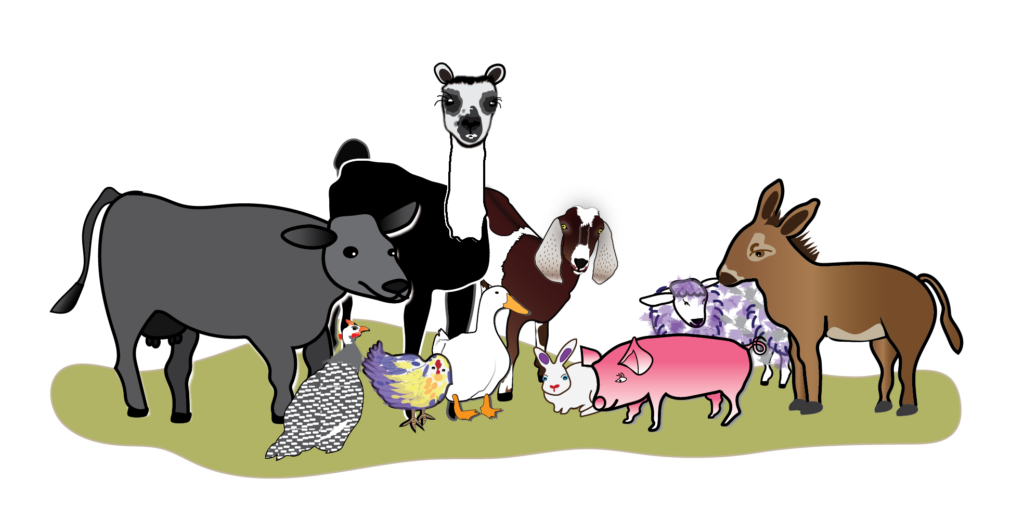 Stories from the Wool Family Farm
Mischievous Misty is a real dairy goat on the author's real farm—The Wool Family Farm—home to chickens, cows, donkeys, ducks, guinea fowl, pigs, sheep, and of course, goats. New to farming, Evelyn Wool and her family turned their world upside-down to try their hand at living off the land, discovering the joys and pitfalls of working with farm animals along the way. The adventures have just begun!
---
About the Author
As a child, Evelyn Wool and her family spent numerous vacations summer visiting a real working farm. Memories of those days planted the seed that would later lead her to dream of owning her own farm.
Today, Evelyn and her husband raise goats, cows, chickens, ducks, pigs, sheep, horses, donkeys…even a llama. Meat products are sold directly on the farm, as well as Evelyn's small-batch premium goat milk soap and, of course, her story and activity books.